Best poster price at the "Universities Challenge" for my undergoing research in Brain-Computer Interfaces (BCI's) and Virtual Worlds has been awarded at the "Posters Evening" at the University of Warwick - Computer Science building, organised by the Coventry Branch of
British Computer Society (BCS)
.
Topic:
Universities Challenge - Posters evening
Presenters:
Postgraduate Research students from University of Warwick and Coventry University
Postgraduate students from both
University of Warwick
and
Coventry University
have presented a poster about research they are undertaking in an area of computer science. Attendees have been asked to vote on the best entries and a small prize has been presented for the best entry from each university.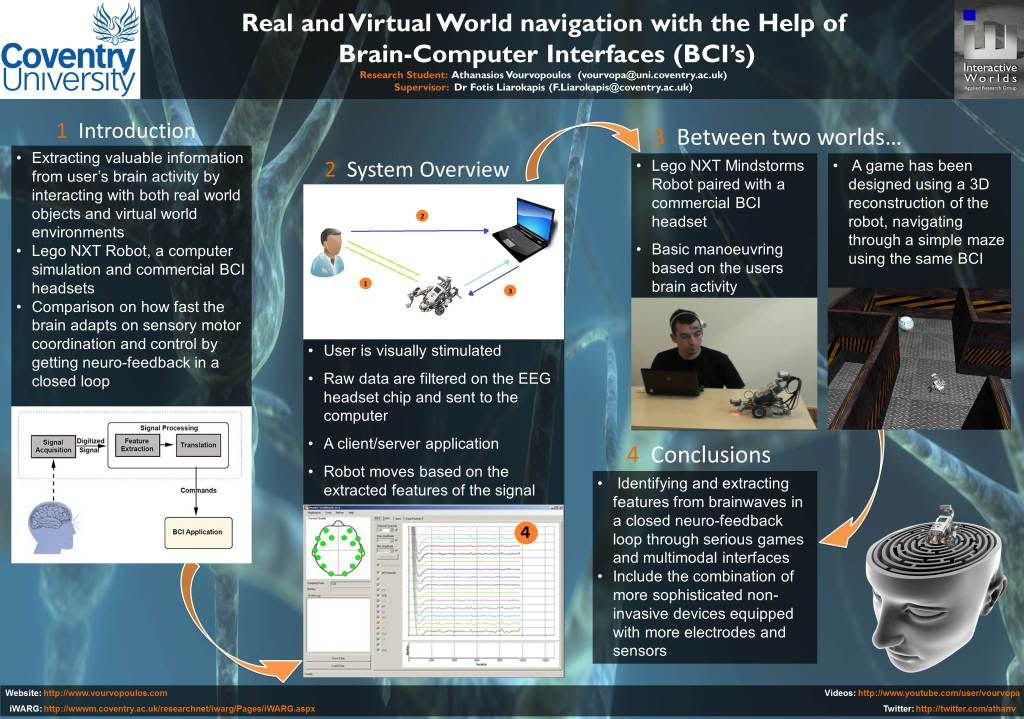 Pictures from the event:
http://www.flickr.com//photos/78195623@N03/sets/72157629649576419/show/